Taolu (codified form)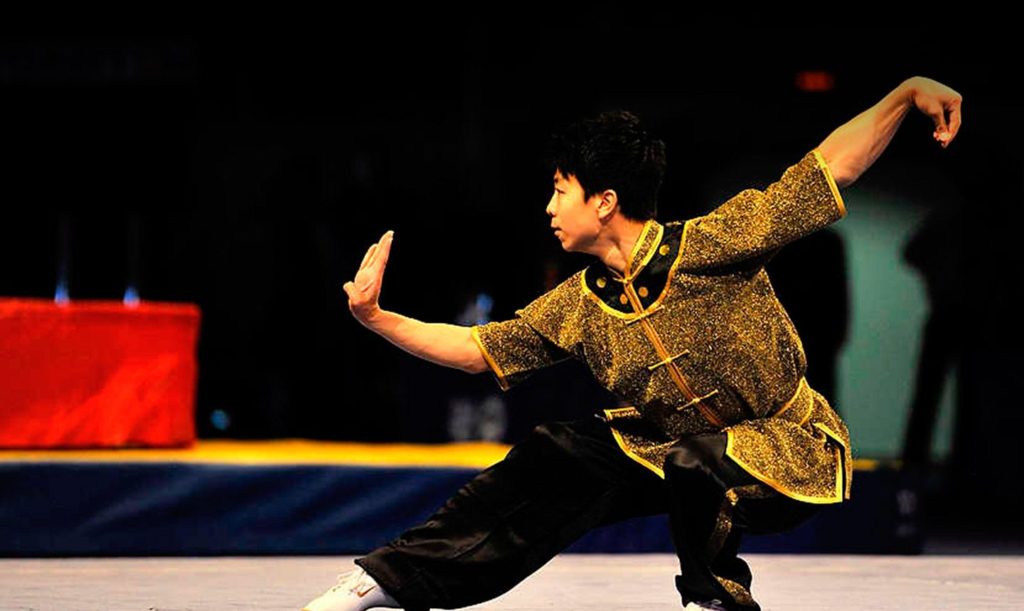 Taolu refers to the set routine (form) practice component of wushu. Taolu routines comprise of a continuously connected set of pre-determined techniques, choreographed according to certain principles and philosophies which incorporate techniques and stylistic principles of attack and defense.
These include hand techniques, leg techniques, jumps, sweeps, stances and footwork, throwing and wrestling, seizing, and balances.
Sanda (Chinese Kickboxing – full contact)
Sanda is a modern unarmed combat sport which developed from traditional wushu techniques and primarily makes use of punching, kicking, throwing, wrestling and defensive techniques.
Competition bouts take place on an elevated platform called a "leitai", which is 80cm in height, 8m in width and 8m in length and is comprised of a frame layered with high-density foam and a canvas cover.
On the ground surrounding the platform is a protective cushion that is 30cm in height and 2 meters in width. Competing athletes wear protective gear which include a head guard, chest protector and gloves, as well as a mouth-guard and a jockstrap.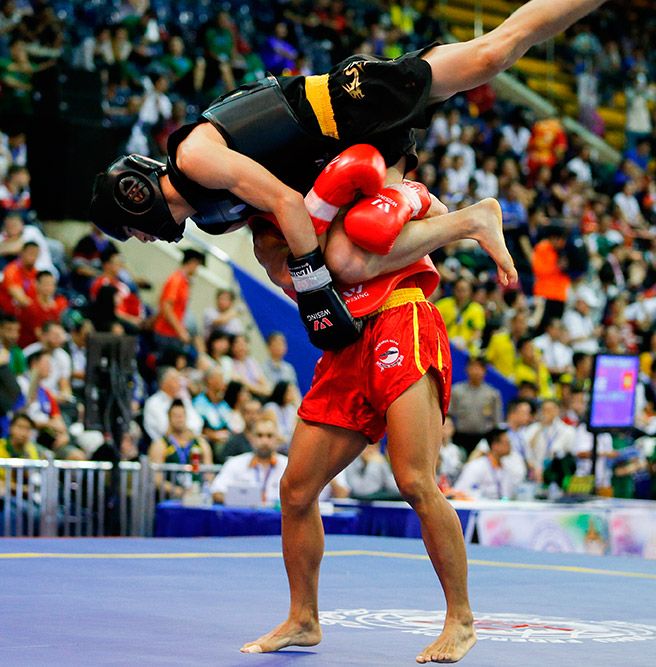 Club info
Courses of "Kungfu Wushu – Chinese kickboxing" are supervised by Fully Qualified, Professional Instructor, 4th DUAN.
Schedule
Every Wednesday from 6.30pm to 7.30pm
Location
KINGSDOWN SCHOOL SPORTS CENTRE (Fitness Studio)
Ermin Street – Stratton Saint Margaret
Swindon, SN3 4RH
Contact
07713 132 888
More…
Personal Training
Individual private lessons are one of greatest methods for students to deepen their practice and develop their marital arts skill and knowledge. These private sessions can and will greatly improve many aspects of your training. Lessons at your home or in our Fitness Studio by appointment.
We can offer you a one-to-one lesson
Kungfu Wushu (Taolu and Sanda or Chinese Kickboxing)
Personal trainer and Crossfit (all sports)
Self Defence (Jeet Kune Do and Qinna, joint lock techniques used in the Chinese martial arts)