Taolu… Sanda… What's it?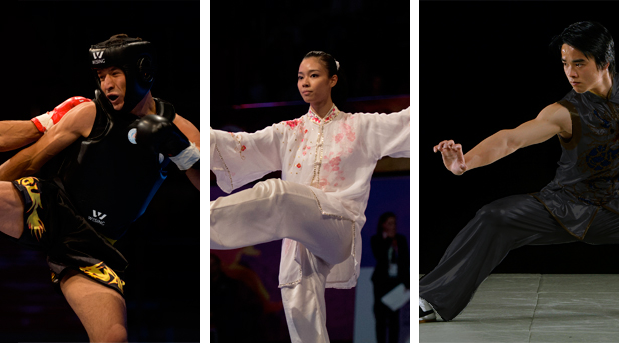 TAOLU – Codified Form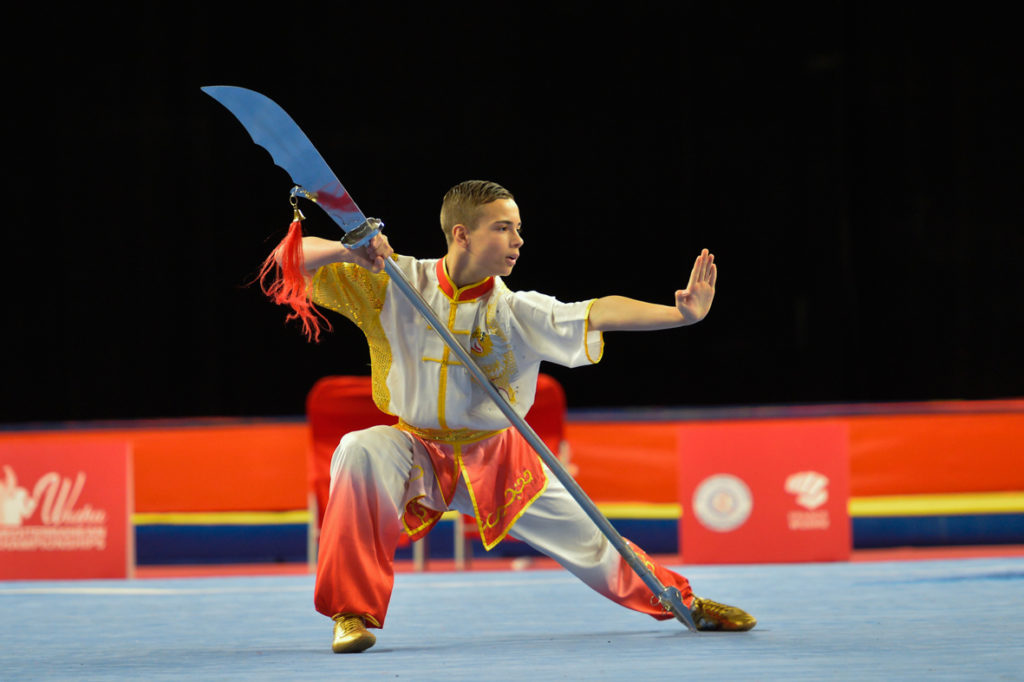 Taolu refers to the set routine (form) practice component of wushu. Taolu routines comprise of a continuously connected set of pre-determined techniques, choreographed according to certain principles and philosophies which incorporate techniques and stylistic principles of attack and defense.
These include hand techniques, leg techniques, jumps, sweeps, stances, footwork and balances.
Sanda – Chinese Boxing (full contact)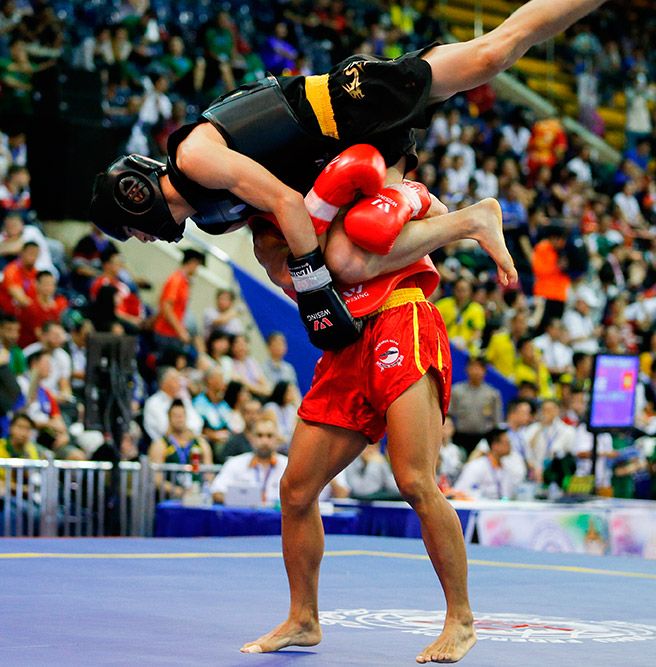 Sanda is a modern unarmed combat sport which developed from traditional wushu techniques and primarily makes use of punching, kicking, throwing, wrestling and defensive techniques.
Competition bouts take place on an elevated platform called a "leitai", which is 80cm in height, 8m in width and 8m in length and is comprised of a frame layered with high-density foam and a canvas cover.
On the ground surrounding the platform is a protective cushion that is 30cm in height and 2 meters in width. Competing athletes wear protective gear which include a head guard, chest protector and gloves, as well as a mouth-guard and a jockstrap.
Join us!