Shaolin Kungfu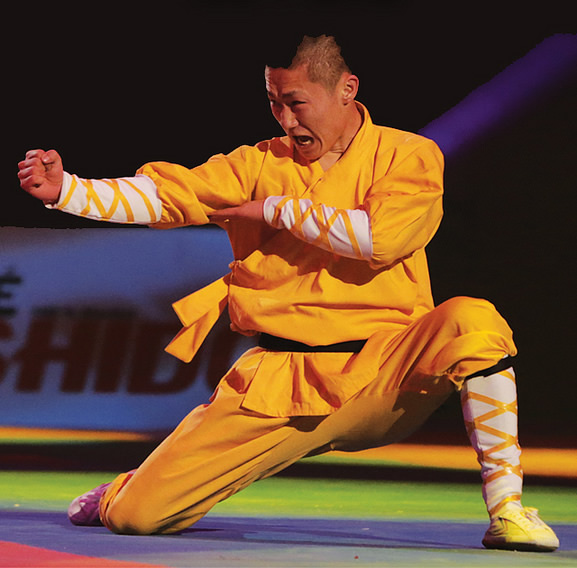 SHAOLIN KUNGFU IS THE GREATEST MARTIAL ART IN THE WORLD. WHY?
Because it has the most extensive techniques, skills, philosophy that enriches people's life, leading them to spiritual fulfillment.
All Martial Arts can be analysed through their aspects of form, power, application and philosophy.
From the perspective of form, all the techniques found in all world known Martial Arts today (Karate, Taekwondo, Jujitsu, Judo, Aikido, Viet Vo Dao, western boxing and wrestling) can be found in Shaolin Kungfu.
WHAT WE TEACH AT KUNGFU WUSHU ACADEMY ?
In Shaolin Kungfu there are 3 categories: Basic Training, Qigong Training and Combat training.
The basic skills are called Shaolin Ji Ben Gong 少林基本功 and include:

Hand style and techniques
Foot techniques and foot work (type of stances)
Body type and specific training, leg techniques, training of stances, acrobatics, balance skills, muscular endurance.

Shaolin Qigong contains Qigong meditation. This meditation technique is based on Dan Tian breathing or lower abdomen breathing and is internal and external.
In the combat section, you will learn forms and their combat applications (Self Defense) and sparring bare handed called Sanda, weapon, barehanded against weapons.
FORMS WE TEACH AT KUNGFU WUSHU ACADEMY
In the Academy we teach empty hand forms (Quan), animal forms and weapons (staff, sword, 3 sections staff, whip, fan, chain, and so on).
Join us!