Health Qigong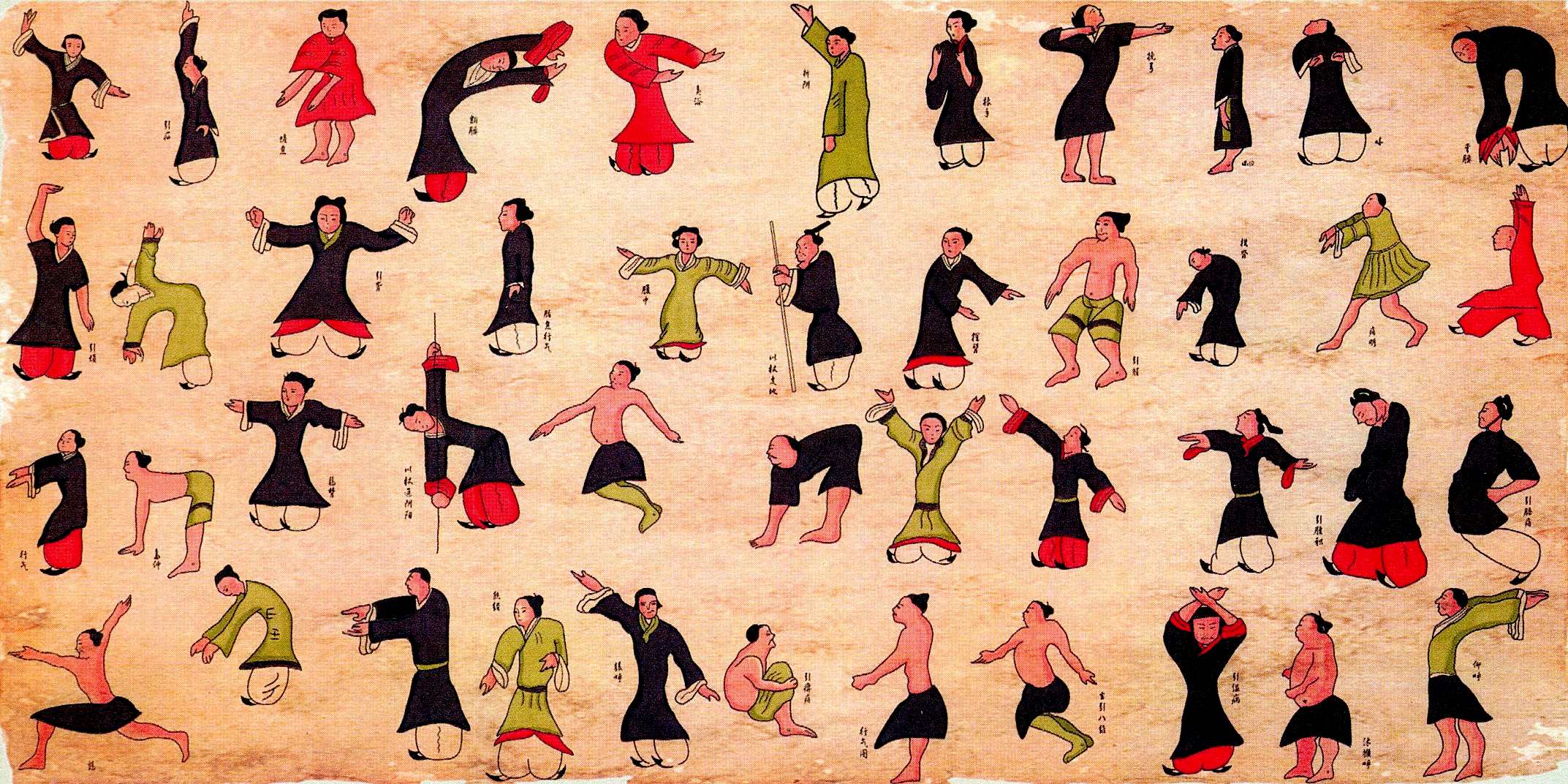 Qigong: A Gem of Chinese Traditional Culture

The silk picture of "Dao Yin Tu" was unearthed from the Mawangdui Tomb in Changsha, Hunan province in 1973
We act to promote Mental Health Awareness at Kungfu Wushu Academy for the benefit of all. Using meditation, mindfulness, and Health Qigong. These activities can improve many aspects of ourselves.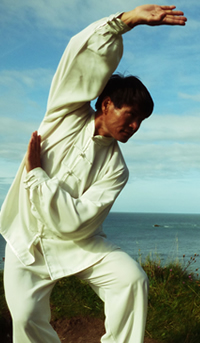 Mental health problems can affect anyone, any day of the year, but with Chinese Martial Arts we can help to support using Health Qigong and Taijiquan (Taichi) for better mental health and focus on your own wellbeing too.
Qigong improves health, exploits potential to achieve harmony inside the body by adjusting movement, breath and mind in practice. It distinguishes itself from other physical exercise with requirement for breath and mind, and with the unique integrated state of "3 adjustments into 1".
What is Health Qigong?
The term Qigong is a combination of 2 words:
CHI (QI) 氣 means energy
GONG 功 means work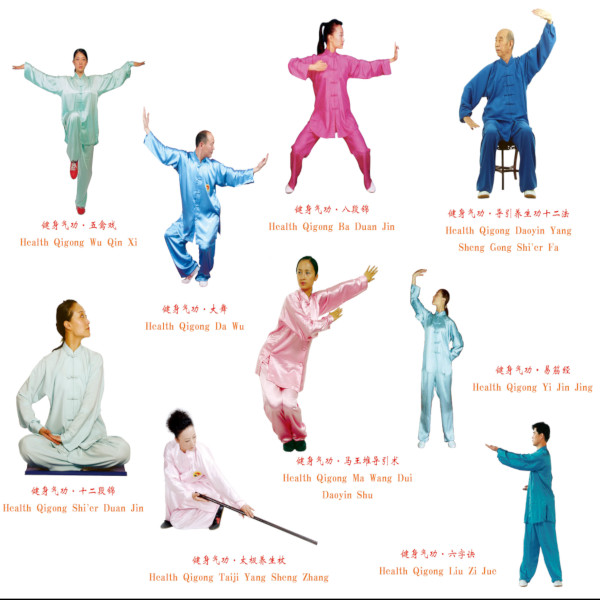 Qi is the vital force in the Universe and is used to describe all types of energy. Gong represents power obtained by a steady practice. Qigong represents the study of Qi. Health Qigong is a way to train the nervous system, the mind and the internal organs all in the same time having as the result an increased level of fitness and power.
The aim of Qigong exercise is to stimulate the flow of internal energy called 'Chi' through channels (called meridians) and build internal strength. Qigong uses breathing techniques, practices and disciplines of Chinese Buddhism, Taoism and Martial Arts. These breathing techniques control the internal movement of Chi while the body will be motionless.
Origin and schools of Qigong
Qigong is a psychosomatic practicing skill that adjusts body, breath and mind into one.
The first adjustment is to adjust posture and movement.
The second is to adjust breath type
The third is to adjust mental activities
It forms the special psychosomatic state of Qigong pratice when integrating the "three adjustments into one"
There are many schools of Qigong depending on spiritual development such as Buddhist and Taoist, purpose such as health, therapy, martial arts so on.
WHAT WILL I LEARN ?
We teach you dynamic, static, a combination of dynamic & static and hard Qigong. The forms included in the dynamic section are Ba Duan Jin (8 Pieces of Brocade), Yi Jin Jing (12 exercices) and Wu Qin Xi (5 animals), forms practiced everywhere in the world.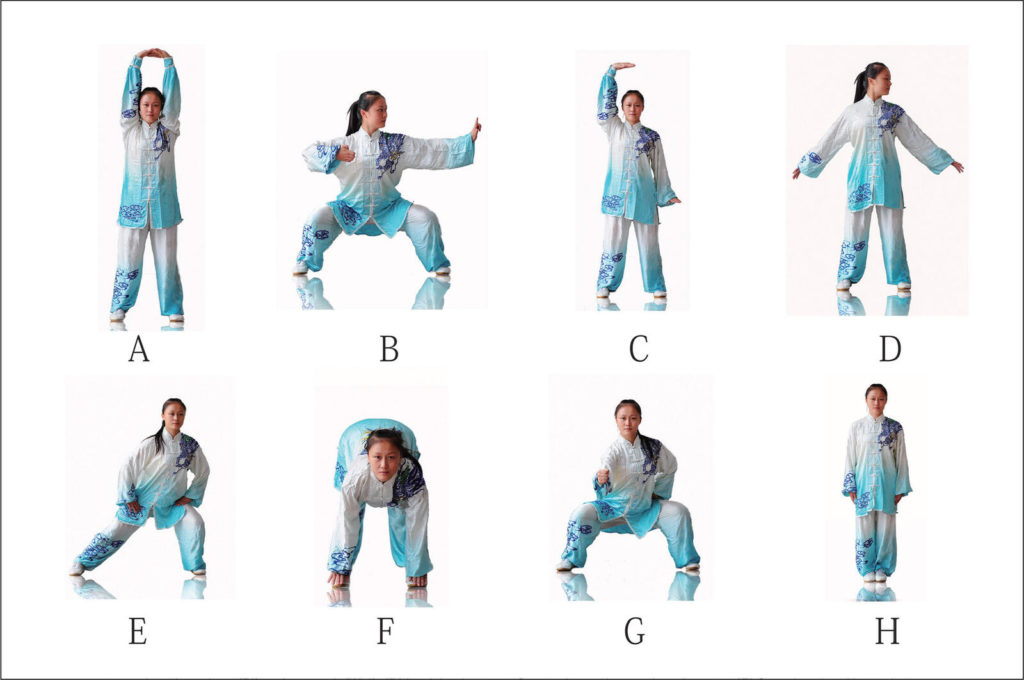 You learn to combine your body moves, mind and breath in order to achieve a peaceful mind. We teach meditation : standing and sitting postures; the practice of mind and a high speed breath. The dynamic and static combination of Qi Gong uses Qi and blood to help you jump very high. We teach you the requirements for practicing Qi Gong: breathing, controlling your mind and coordinate your body. We teach you Hard Qigong : iron palm , arm, body (practice with herbs), break a brick with your palm and wooden sticks on your body. Additionally we teach you Intellectual (intelligence, creativity, memory, decision-making and prosperity) and Spiritual Qi Gong (spiritual cultivation).
Join us!