Taijiquan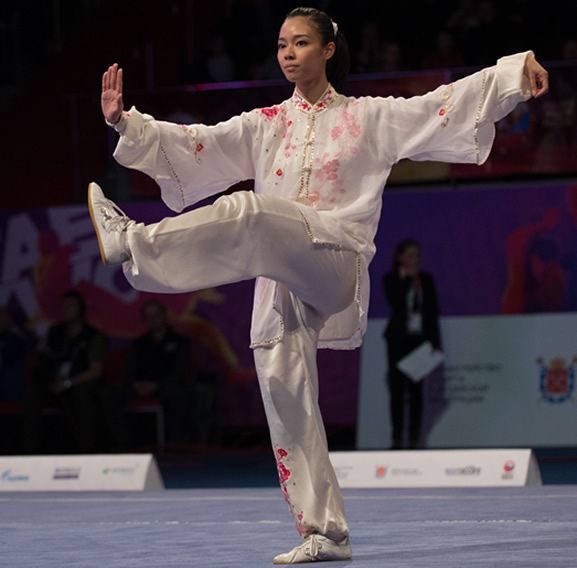 TAIJIQUAN – TAI CHI CHUAN IS AN INTERNAL STYLE OF WUSHU
Taiji (Tai Chi) is an internal style of Chinese Martial Arts. Being created originally as a martial art, its movements contain practical martial arts applications. The foundation of Tai Chi is the ancient philosophy of Yin and Yang and the Five Elements theory.
Practicing Tai Chi Quan you can improve your health, cure disease such as high blood pressure, arthritis, asthma, gastrointestinal disorders, heart conditions, mental tension and reduce stress. These techniques develop internal Qi for martial arts combat and are effective in life prolonging, healing, and rejuvenating exercises. There are couple of styles of Tai Chi that have been recognized both in China and Internationally and they are Yang, Chen, Sun and Wu style Tai Chi.
WHAT WE TEACH AT KUNGFU WUSHU ACADEMY ?
Kungfu Wushu Academy offers standard Tai Chi (fist and weapon routines), traditional Tai Chi, and competition routines such as Yang and Chen style. We teach and explain the applications of Tai Chi movements, training Tai Chi Push Hands techniques (the eight basic techniques, standard Push Hands routines, Free Push Hands etc).
Join us!