Learn Wushu with Freddy Paillard at Kungfu Wushu Academy
Freddy Paillard and his course of Kungfu Wushu (Chinese Martial Arts), offer showcase in Swindon.
Freddy Paillard, the 2017 British Champion in 2 categories, is a professor convinced of the benefits of the Wushu, a complete discipline, "which is not only a sport but also a lifestyle".
Wushu means martial art in Chinese. The most important is to join all aspects of fighting (internal and external), without dissociating any of the practices (health, well-being, leisure, self-defence and competitions)
Freddy Paillard, trained in France, USA and China, 4th DUAN, former competitor and former head of the Wushu development in Normandy. He arrived in UK 2 years ago. "Kungfu Wushu Academy" classes are taught by fully qualified professional instructor. Freddy is fully insured and hold an advanced CRB certificate. He also attends extensive child protection training and are first aid qualified.
Courses are open to all levels (beginners and advanced): men, women and children. Members will practice Kungfu Wushu (modern and traditional, shaolin), Chinese kickboxing "Sanda" and self-defence (Jeet Kune Do).
BCCMA National Sanda Championship 2018
The professor of this club "Kungfu Wushu Academy" was noticed last Saturday March 3 at Crawley near London during the National Sanda Championship 2018 organized by the British Council for Chinese Martial Arts (BCCMA).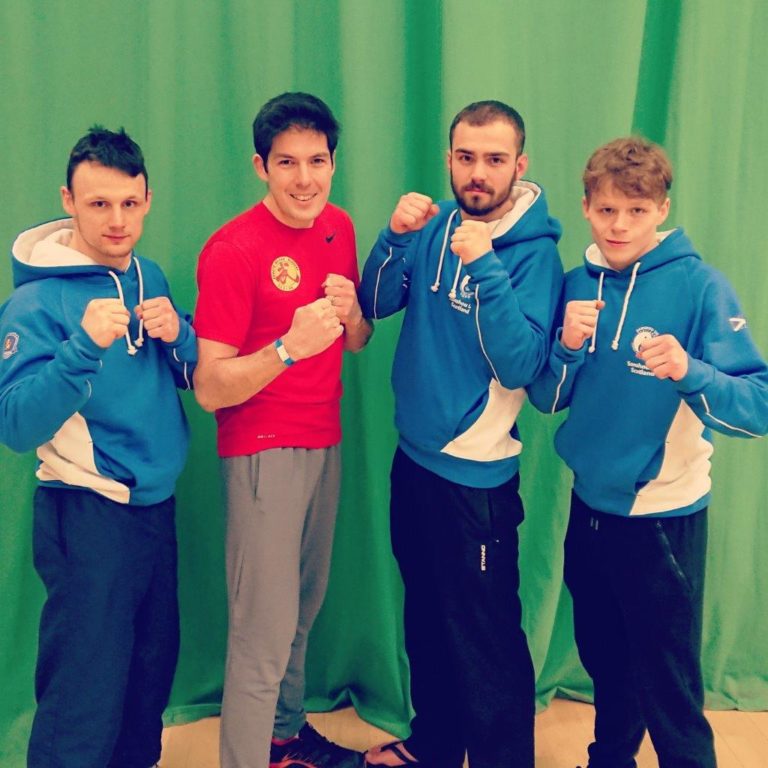 With Ryan Ronald and his Sanshou UK SCOTLAND  team
 TOTAL 2 MEDALS FOR FREDDY PAILLARD
 2 SILVER 
MEDALS in SANDA Chinese Kickboxing full contact (kickboxing fighting who gets Throw techniques):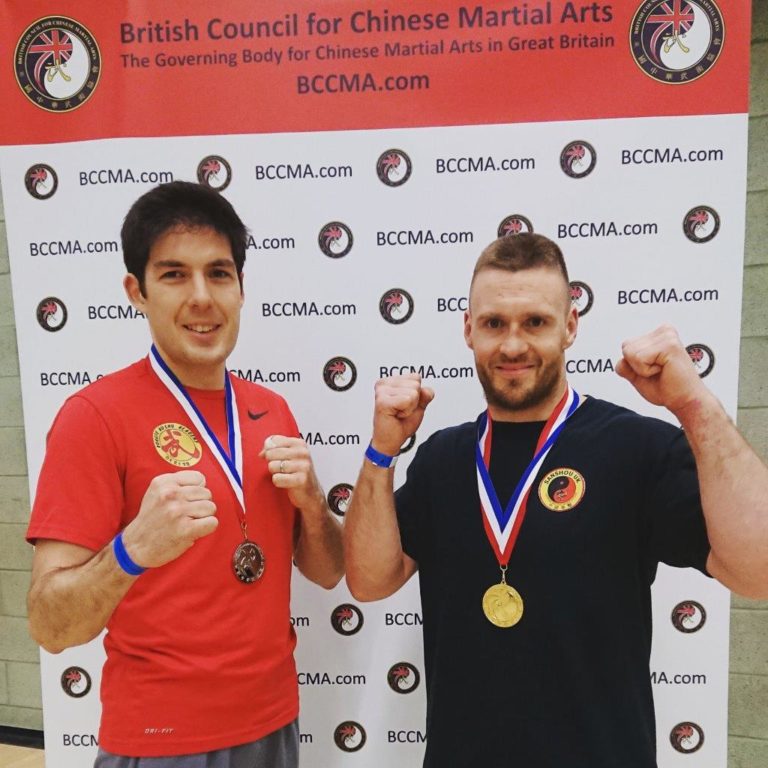 Silver medal (official British Vice-Champion) under 85kg category. "After winning the qualifying fight during the semi-finals, the final was very hard for me, ribs injuries still present after my competition in France 2 weeks ago and my opponent very powerful and a great wrestler…"
"I am satisfied with the results" says Freddy Paillard. "During this final where I heard the audience cheering me when I was successful with my high kicks. Also, I learned to not wrestling with the wrestler"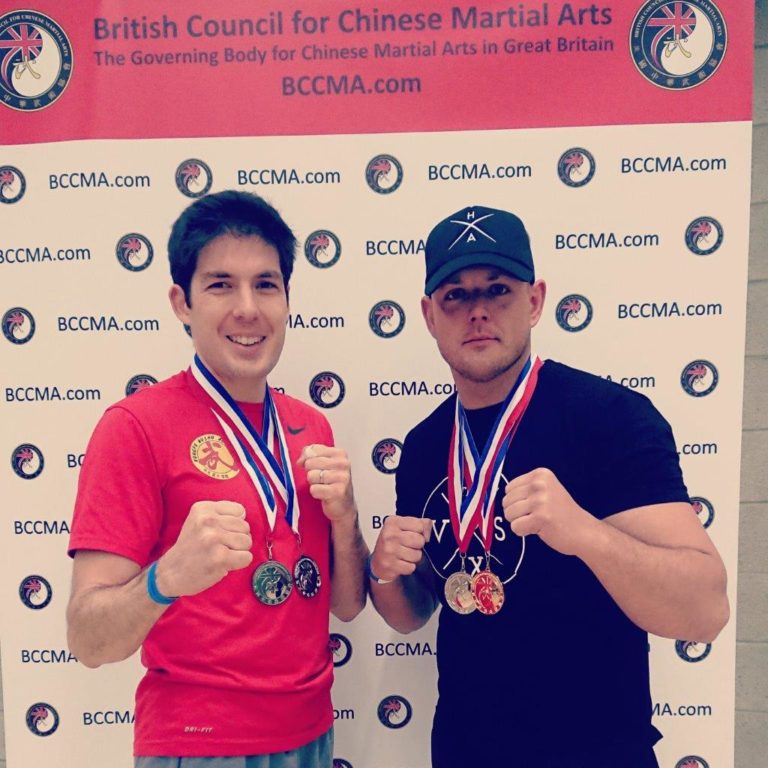 Silver medal Open Category (all weight). "Not easy after my fights of the days and my injuries. But I enjoyed trying new things against this opponent taller and heavier than me"
"I would like to warmly thank Shifu Paul Dawkins who teaches me once a week at ZDL Kickboxing Swindon". And thanks too UK Shaolin Temple (Southampton) where I take my BCCMA membership.
Highlights : National Sanda Championships 2018
Club info
Courses of "Kungfu Wushu – Chinese kickboxing" are supervised by a qualified teacher.
Every Wednesday from 6.00pm to 7.00pm
KINGSDOWN SCHOOL SPORTS CENTRE (Fitness Studio)
Ermin Street – Stratton Saint Margaret
Swindon, SN3 4RH
07713 132 888
All information on the website: kungfu-academy.com
On our Facebook page: /KungfuWushuAcademy
Follow us on Twitter: /kfwacademy
Personal Training
Individual private lessons are one of greatest methods for students to deepen their practice and develop their marital arts skill and knowledge. These private sessions can and will greatly improve many aspects of your training. Lessons in our Fitness Studio by appointment.
Yes👍! My first press release in 🇬🇧️
➡️ Swindon Advertiser (6th March) about my results of BCCMA National Sanda Championship
✅ Sanda (Chinese Kickboxing full contact) 🇬🇧️ Vice-Champion in -85kg
✅ Silver 🥈 Medal in Sanda (Open Category)
Thanks for your support ⤵️