I'm very proud to be one of the members from the Organization Committee to this Spectacular Martial Arts Show:
➡️ Chinese Kungfu Night Show 2017
📆 Saturday 9th December
at 🕡6.30 pm to 🕘9.00pm
📍The Brewery, 52 Chiswell St, EC1Y 4SD London
✅ Made for Sharing !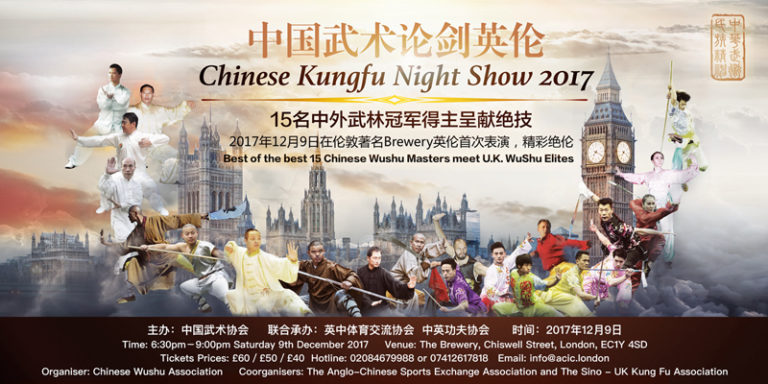 ✅ This is a unique opportunity to see 15 finest Wushu Champions from China's National Wushu team performing together for the first time in London.
✅ This unique event will showcase their amazing skills and ability, together with Martial Arts Masters from the UK.
✅ This event has been jointly organised by Chinese Wushu Association & their UK partners.